A LOVING CHURCH THAT WORSHIPS GOD AND SERVES MANKIND
SUNDAY SCHOOL: 8:45 A.M.




MORNING WORSHIP: 10:00 A.M.
BIBLE STUDY: WEDNESDAY at

6:00 P.M.
ONE CHURCH
ONE SPIRIT
ONE VISION
Under the Lordship of Jesus Christ and by the power of the Holy Spirit, we exists to:
Spread the Good News of Jesus Christ to everyone.

Praise and worship God.

Encourage those in the household of faith, showing love, kindness and compassion that foster a bonding fellowship among the saints.

Minister to the spiritual needs of the community through evangelism and systematic witnessing to the unchurched and the unsaved.

Equip, train, and nurture the saints of God (Matt 28:19-20; Acts 2:41-42), teaching them to become mature Christians in the word, greater disciples in the world and good stewards over what is God's time, talent, and treasure.

Reach out to the down trodden and those in despair, and in the likeness of Christ, meet physical needs.

Be servants unto all.
ICPBC Small Groups




"THRIVE GROUPS"
Indian Creek will be launching new small groups this Spring. Connect with others through biblical learning, prayer, and fellowship.
Do you know what events are planned for 2023? Indian Creek has so many exciting things happening this year. Click the link below to find out more.
After School care and Intersession
Indian Creek Primitive Baptist Church, 320 Indian Creek Road, provides After School Care for children K-8th grade until 6 pm on Monday through Friday. Indian Creek van pickup service is available for students attending Endeavor, Legacy, Westminister Academy (Elementary and Upper), and Providence Elementary Schools. Monrovia Elementary drops off daily at 320 Indian Creek, Road, Huntsville.

Intersession services are also provided for students K-8th grade (M-F, 7am-6pm).

Intersession services for March are available for students K - 8th grade (M-F, 7am – 6pm). Spring Break Intersession is March 13-17, 2023; please register by Thursday, March 9, 2023.

It's not too early to think about the summer for your children! Enroll them in Indian Creek's Summer Enrichment Program from May 30 – Jul 21, 2023! An eight- week, fun-filled program full of excitement, spiritual, mental, social and physical skill sets. Early Bird Registration will be Thursday, March 23, 2023.

More details to come on Summer Enrichment! For more information, contact Elaine Rice, Director at 256 837-1870







Join us for our
Annual Family and Friends Day

February 26, 2023
10:00 AM

THEME:
"Building the Kingdom of God: Connecting the
In-person and Virtual
Church"
Matt. 28:19-20



Colors


Blue and Silver
All are invited.






African-American History Sunday
African American History will be observed on Feb. 5, 2023. Theme: "Overcoming Obstacles with faith, family, and endurance (Hebrews 12:1-2). The guest speaker will be Pastor Troy Liferidge of Grace Reformed Episcopal Church, Moacks Corner, South Carolina.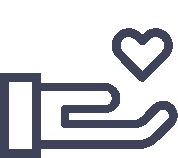 "Whoever is generous to the poor lends to the lord, and he will repay him for his deed."
Subscribe to the church newsletter